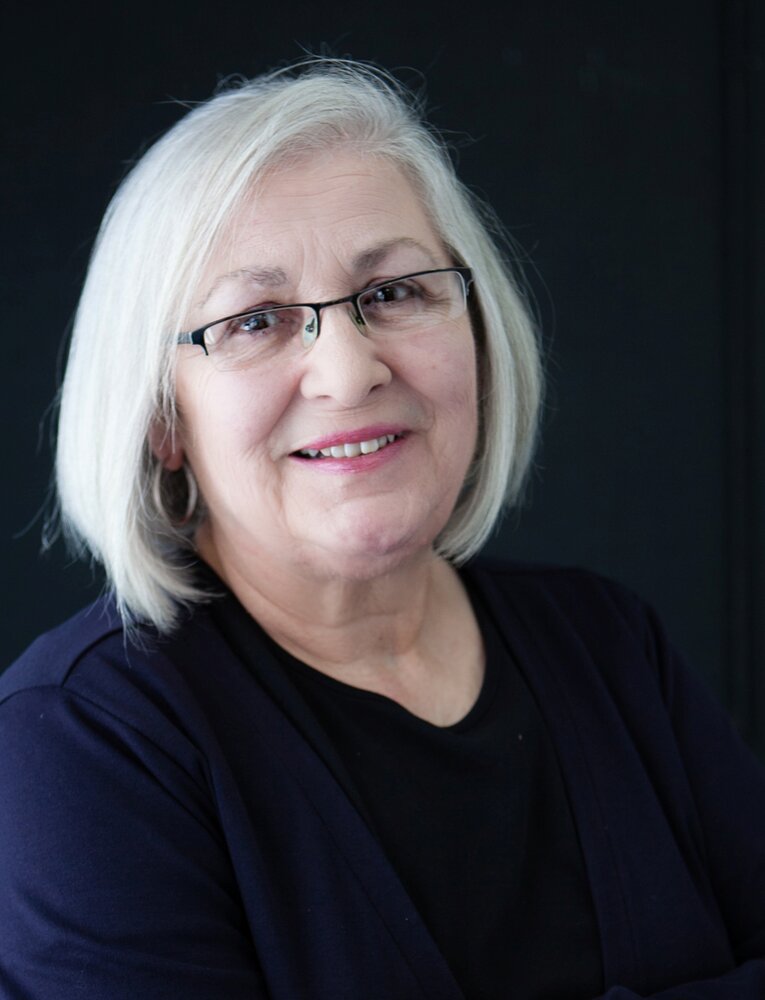 Share Your Memory of
Allison


Obituary of Allison Ann Done
Allison Ann Done
June 2, 1949 – August 4, 2022
Allison Ann Done passed away peacefully at the Brandon Regional Health Center on August 4, 2022 after a brief but valiant battle with cancer.
Allison was born on June 2, 1949 in Brandon, MB to Sergeant-Major William John Done, a career soldier, and Dorothy Beatrice Done (nee Cassan), a Registered Psychiatric Nurse and Registered Nurse.
Allison's early years involved frequent moves from one Canadian Forces Base to another. When Allison's father died in 1963, she moved with her family to Brandon, MB, which became her family home. Allison attended high school at Brandon Collegiate Institute, Neelin High, and St. Mary's School. Despite all these moves, Allison managed to learn the important things, particularly good writing. She never hesitated to point out writing errors and helpfully pulled out a red pen at the slightest invitation.
Allison returned to school as a mature student, graduating from Red River College as a medical records librarian. She found work immediately at the Winnipeg Health Sciences Centre, which she enjoyed.
Allison married Isaac Thomas (Tom) Vogt in 1967 in Winnipeg, where their two children, Tom and Debb, were born. Although Tom and Allison divorced, they remained lifelong friends and maintained a close relationship until her death.
At 26, Allison enrolled in the School of Psychiatric Nursing, at Brandon Mental Health Centre, where her favourite instructor was her Mom (aka DBD). This is where Allison found her calling. In Saskatoon she worked at The Regional Psychiatric Centre and Saskatoon City Hospital. When she returned to Brandon to care for her mother, she once again went back to school, earning a Bachelor of Science in Mental Health at Brandon University (with honours and a Gold Medal).
Allison worked with the Mobile Crisis Unit from 1995 – 1998 and then managed the Westman Crisis Service (WCS) from 1998 till 2015. Retirement was the one thing Allison wasn't good at … when she left WCS on May 29, 2015, Allison had already begun representing Prairie Mountain Health on the Westman Community Mobilization HUB. She also took on the role of Rector's Warden at St. Matthew's Anglican Cathedral and became a vital part of the family business at Geiler Corner in Clear Lake. Allison loved her time at Clear Lake where she personally got to know every guest, trimmed the flowers, and spent time with her daughter's family.
Tom Vogt Sr and their daughter, Debb (Wally) Geiler are left to mourn Allison. She also leaves behind her former partner, Bob Holwinoko, step son, Chris Holwinoko, daughter-in-law, Cindy Vogt, her grandchildren, Sarah Matchett, Daniel and Andrew Padvaiskas, Michael Vogt, Jordain Harder; Cassan, Max and Jack Geiler, JD and Chantelle Hutchison. She leaves her brother, John Ross Done, of Kingston, Ontario, his wife, Connie, and their children, Beatriz and her goddaughter, Juanita. Her sister-in-law, Patrice, of Winnipeg, survives her, as do her nieces and nephews, Sam (Erin), Adam, Hannah (Corey) Artemis (Mykola), Abbie (Chennel), Theo, Meredith, Beatrice (Derek) and Zoe. Allison was predeceased by both her parents, her beloved brother, Pat Done, and granddaughter Katie Geiler. Allison's son, Tom Vogt, predeceased her by just four days.
Allison and her family extend heartfelt gratitude to the friends and professionals who offered support, help and guidance during her illness, especially Patrice, who gave up most of her spring and summer to be with Allison. After being diagnosed with cancer, Allison was in palliative care at Brandon Regional Health Centre. Allison's diagnosis and illness was swift and severe. We hoped she would have more time and would benefit from treatment, but it was not to be. Still, she faced each day with grace and determination and continued making connections right to the end. She loved talking to people, getting to know them, and then teaching them something. In hospital, Allison was well-looked after by the nurses, health care aides, and support staff – the kindnesses big and small are too many to count. Her physicians did their best to keep Allison comfortable and in good spirits. First among them was Dr. Carina Kaiser.
Allison was loved by her family and friends, respected in her work, and appreciated for her tireless compassion.
She lived a life devoted to relieving suffering and lifting up the heavyhearted. She was a champion for kindness and a steadfast advocate for the voiceless, the powerless, the insecure. A friend and ally for the needy and downtrodden, she could be counted on in every circumstance.
She was a blessing to all she helped along the way, whether a passing acquaintance or a lifelong bond, she touched the lives of so many with her generous spirit.
The world will be diminished for her leaving.
A funeral service will be held at St. Matthew's Anglican Cathedral, 403 – 13th Street, Brandon, MB on Tuesday, August 9, 2022 at 2:00 p.m. Interment for Allison and her son, Thomas Vogt will take place at the Brandon Cemetery following the services.
If you would like to honour Allison's memory, donations may be made to St. Matthew's Cathedral (info@brandon.anglican.ca) or Brandon Bear Clan (brandonbearclan@gmail.com) or to a person in need.
.
To send flowers to the family or plant a tree in memory of Allison Done, please visit Tribute Store
Funeral Service
2:00 pm
Tuesday, August 9, 2022
St. Matthews Cathedral
403 13 St
Brandon, Manitoba, Canada